I want you to meet Ronnie "Pony" Morris. He is a street canvasser for People's Action's youngest member group, VOCAL-KY, changing hearts and minds in his hometown of Louisville about how to save lives from overdose with medication assisted treatment and harm reduction.
Pony, shown here with VOCAL-KY's canvass manager Alfredo Carrasquillo, is a powerful and effective leader, because he speaks from experience. So let's hear it in his own words.
"My road to get to where I am today, from drug addiction to being houseless, has been a hard-fought one," Pony says. "I was in and out of jails and going to prison because I didn't have the resources I needed to change for the better."  
A lot has changed for Pony. He's a valued member of the VOCAL-KY and People's Action team, a new dad to daughter Amirahh, and an outspoken advocate for treatments like buprenorphine, which saves lives and eased his own struggles with opioid use. "Today, I am the man you see," says Pony, "who fights for the less fortunate and the ones no longer with us."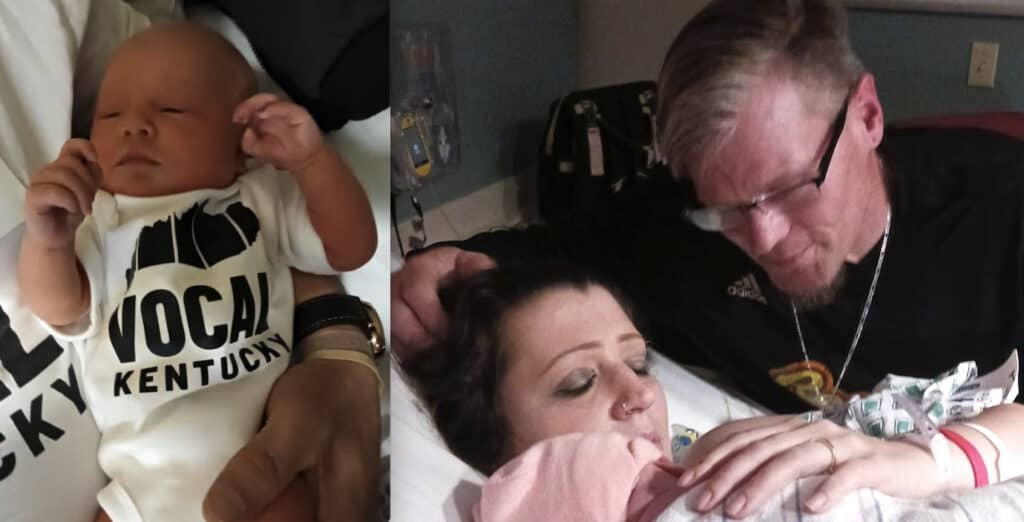 Buprenorphine will soon save more lives across the country. Increasing access to this treatment is a key part of the MAT Act, which the 117th Congress passed one of its last official acts, and President Biden signed in to law on December 29.
The MAT Act was a rare thing - a truly bipartisan bill with 264 co-sponsors, 52 of them Republicans. That's more co-sponsors than 99.97% percent of all bills before Congress - most of the ones more popular are to issue Congressional medals or rename post offices.
The MAT Act was endorsed by the New York Times editorial board as one of three measures Congress should pass "without delay" to "not only save lives and money but also help to finally dismantle the nations' failed war on drugs."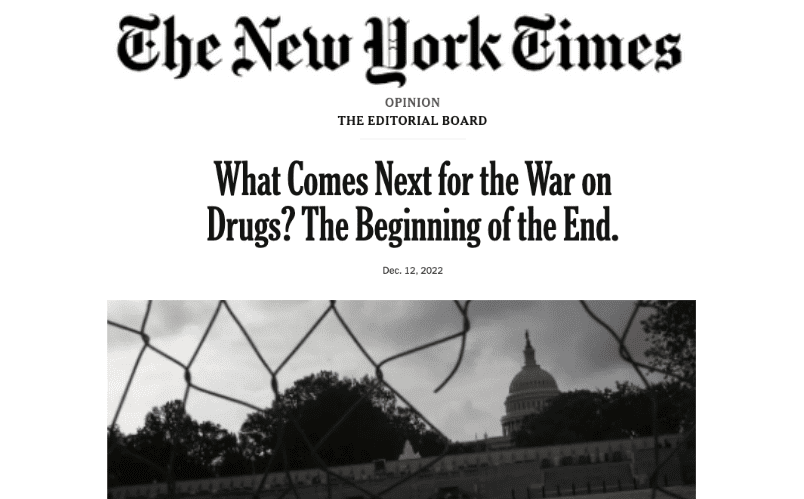 At People's Action, we are proud of all our work that went in to passing the MAT Act - over five years, we built a powerful cohort of member groups in 11 states, secured the support of of these Congressional co-sponsors, and grew a coalition of more than 500 groups who, like us, demand an end to our overdose crisis.
Every step towards the MAT Act will have been worth it if it saves even one life from overdose - or a small fraction of the more than 108,000 lives that are lost every year.
Last March, as part of his State of the Union address, President Joe Biden said saving lives from overdose was at the very top of his "Unity Agenda for the Nation," and named harm reduction as the most effective way to end this crisis. This was a watershed moment, an important public acknowledgement of what those at the front lines have long known saves lives. But for the People's Action Overdose Crisis Cohort, this was just the beginning of our work.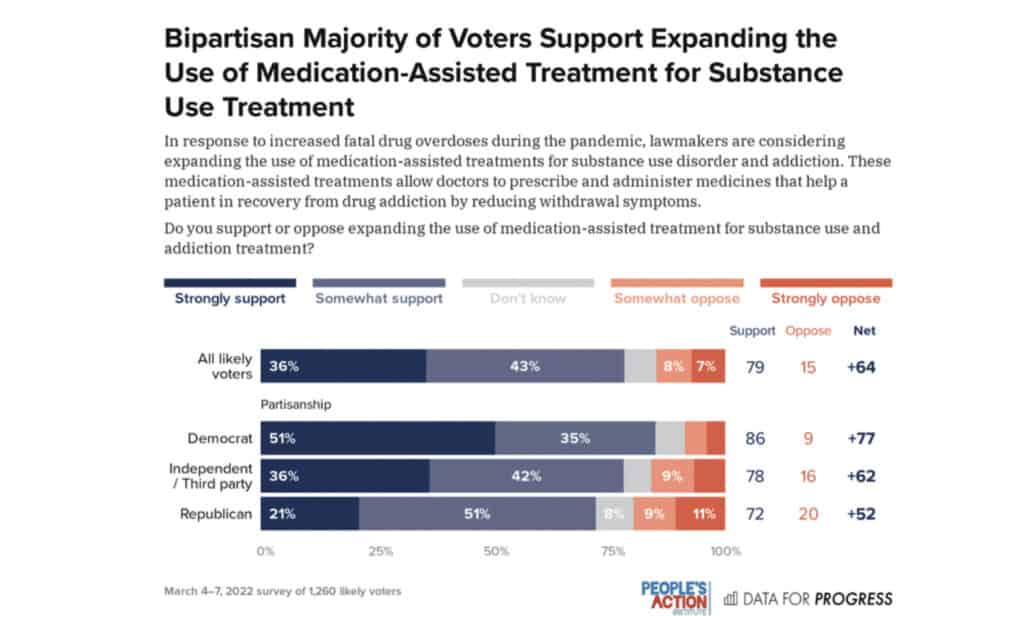 In April, we released a new poll with Data for Progress showing strong bipartisan support for harm reduction, and that 79 percent of voters support expanding use of medication-assisted treatments.
We doubled down on our support of Rep. Paul Tonko's MAT Act, leading a coalition letter with 100 signers to move the bill out of the Energy & Commerce Committee, and were successful in getting this bill passed through the House in June. The bill, however, stalled in the 50-50 Senate, so we increased public pressure, and the efforts of our member groups - especially in Red States - to persuade their Members of Congress to support the bill.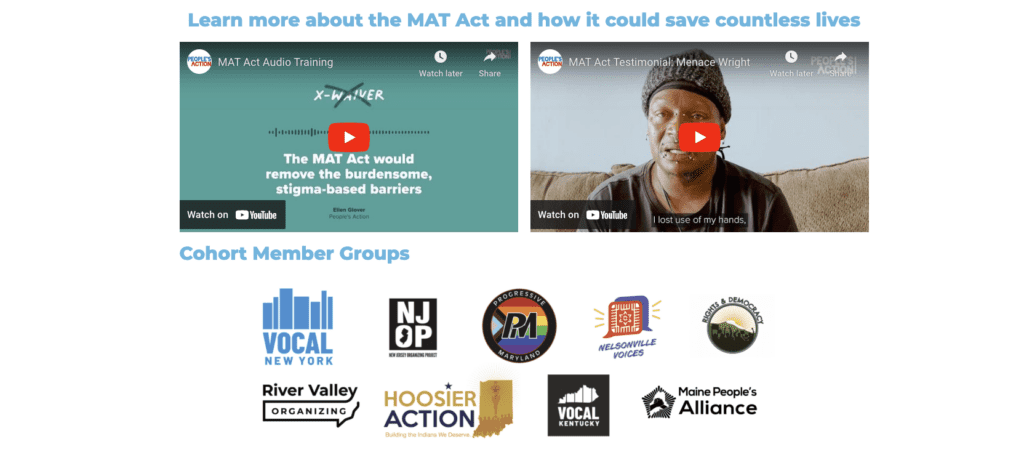 In August, on International Overdose Awareness Day, we issued a national sign-on letter with 166 organizations asking Senators Chuck Schumer (NY), Mitch McConnell (KY), Patty Murray (WA) and Richard Burr (NC) to support moving the MAT Act. This was accompanied by video and social media campaigns, and an op-ed by Sherri Ham, a registered nurse and organizer for Hometown Action in Alabama, which was syndicated and published nationwide. When the Senate failed to bring the MAT Act to a vote, we sent a new letter - this time with 194 organizations - to Congressional leadership, demanding action on the MAT Act before the end of the year.
In September, we gathered overdose crisis cohort members from Red States - Kentucky, Ohio and Indiana - to strategize about how to bring politically divided people together around the shared goal of saving lives and how to run strategic campaigns.
In December, we pushed for the MAT Act to be included in the year-end omnibus spending bill which must be passed to avoid a government shutdown. The MAT Act Coalition has grown to more than 500 organizations, with a total of 264 co-sponsors from both parties.
This final push - which includes nine new cosponsors in the Senate for the MAT Act, with four Republicans and two Independents, was accompanied by more press coverage and another op-ed published by local and city newspapers in Pennsylvania, Minnesota, West Virginia, Tennessee, as well as by Apple, Google and Yahoo News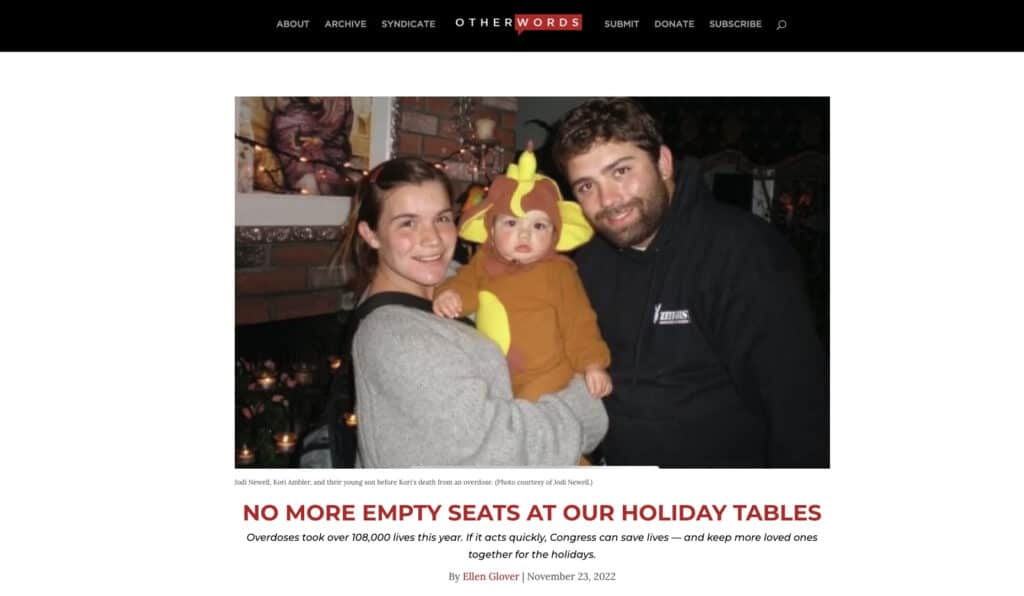 At People's Action, we are glad that we have helped shift public awareness - and votes in Congress - away from the failed strategies of the War on Drugs towards passing lifesaving legislation like the MAT Act, and towards restoring families like Pony and Amirahh's. But we take none of this for granted.
We thank every member of our cohort and coalition for all of their hard work. Because with every life we save, we save our hope for a brighter future.

Ellen Glover is the Drug Policy, Harm Reduction and Criminal Justice Campaign Director at People's Action