Tens of thousands of protesters converged in Washington, DC on Saturday to demand an end to the separation and detention of migrant families. The action capped a week of protests which continue to grow nationwide.
"I see myself in these migrants – I see their humanity," said Jeremiah Jaynes, a leader from Down Home North Carolina, which does multiracial organizing in the state's rural Haywood and Alamance Counties, speaking from the main stage at the protest."I'm here to say I stand with them, and I hope you will too."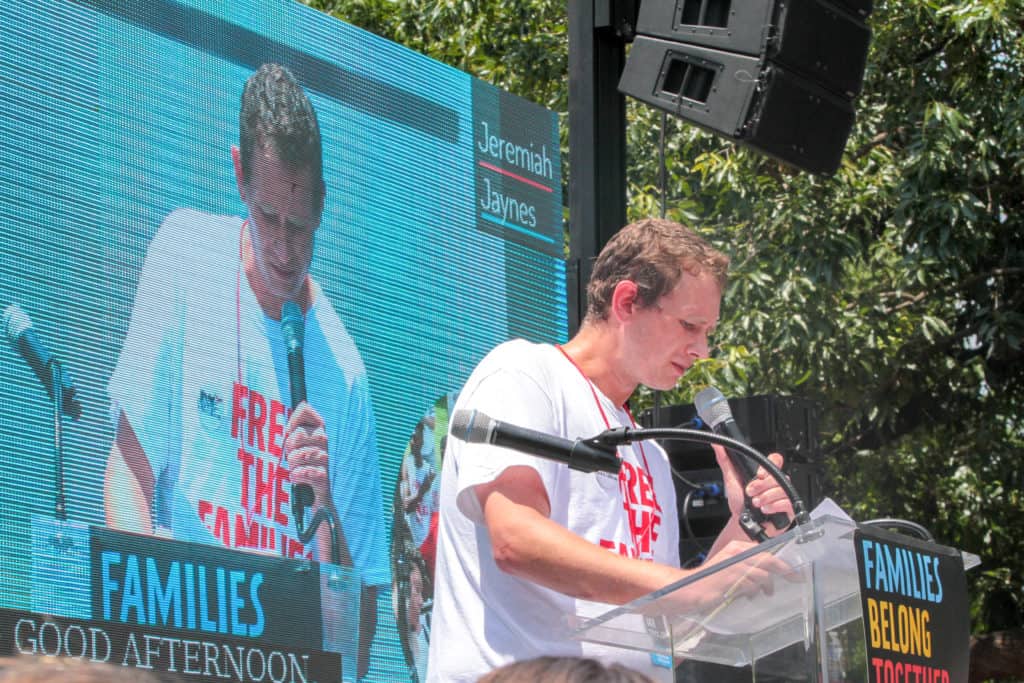 Jeremiah and others from North Carolina's Appalachian mountains traveled to Washington for the march, as did activists from People's Action affiliates in Nevada, Chicago, Idaho, Washington State and elsewhere
Speakers demanding an end to forced family separations included Leah, a twelve-year-old daughter of immigrants whose  words at the Ursula Border Processing Center in McAllen, Texas on Father's Day caught the world's attention, as well as survivors of the Holocaust, the Native American residential schools that forcibly separated children from their families, and one of the plaintiffs in the ACLU's suit to end the federal government's current practice of criminalizing families at the border.
Indeed, the rising wave of indignation sparked by Attorney General Jeff Sessions' "zero tolerance" policy of separating families, which has already taken more than two thousand children from their parents, has spread across the country. This Saturday alone, there were more than 750 actions nationwide.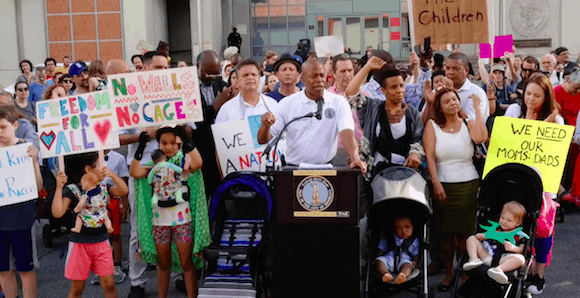 "It doesn't matter if they are at our border or within our borders," said Brooklyn Borough President Eric Adams, who led a "stroller march" to the Metropolitan Detention Center, where detained migrants are held. "Common decency says you should never take a child from his family, as is taking place now."
In Los Angeles, members of Power LA created an 11-day encampment at that city's Metropolitan Detention Center, where detainees are held and sentenced in groups with help from Clergy and Laity United to End Justice, Councilman Mike Bonin and others to demand an end to the separations. The camp holds daily General Assemblies, teach-ins and trainings, and supports ongoing direct actions. 
"There's a rising sense among a broad spectrum of society, not just amongst activists, that this situation warrants civil disobedience," said Bill Przylucki from Power LA.
In Reno, Nevada on Wednesday, members of the Progressive Leadership Alliance of Nevada (PLAN) blocked the road through the center of town where Attorney General Sessions' motorcade was taking him to deliver a speech.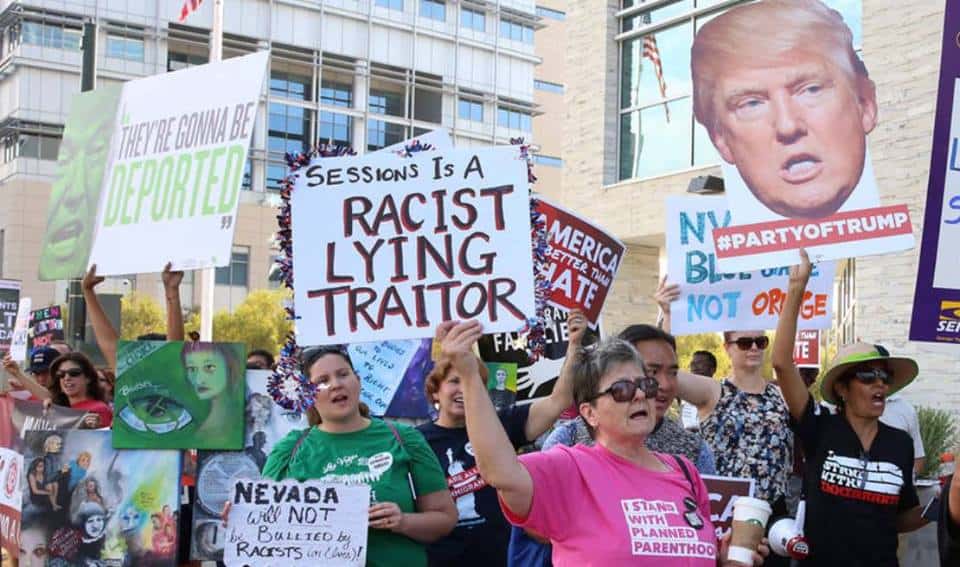 "I've never seen this kind of outpouring, in thirty years of actions in Reno," said Bob Fulkerson, state director of PLAN. At the event there were no arrests – thanks to the cooperation of and communication with Reno police, said Fulkerson – but more than thirty were prepared for arrest if necessary.
In Washington, DC on Thursday, more than 575 women – including Jenna, a People's Action canvasser from Chicago, and Pramila Jayapal, a U.S. Representative from Washington State, were arrested outside the Hart Senate Office Building, as they chanted, "We care, we care!"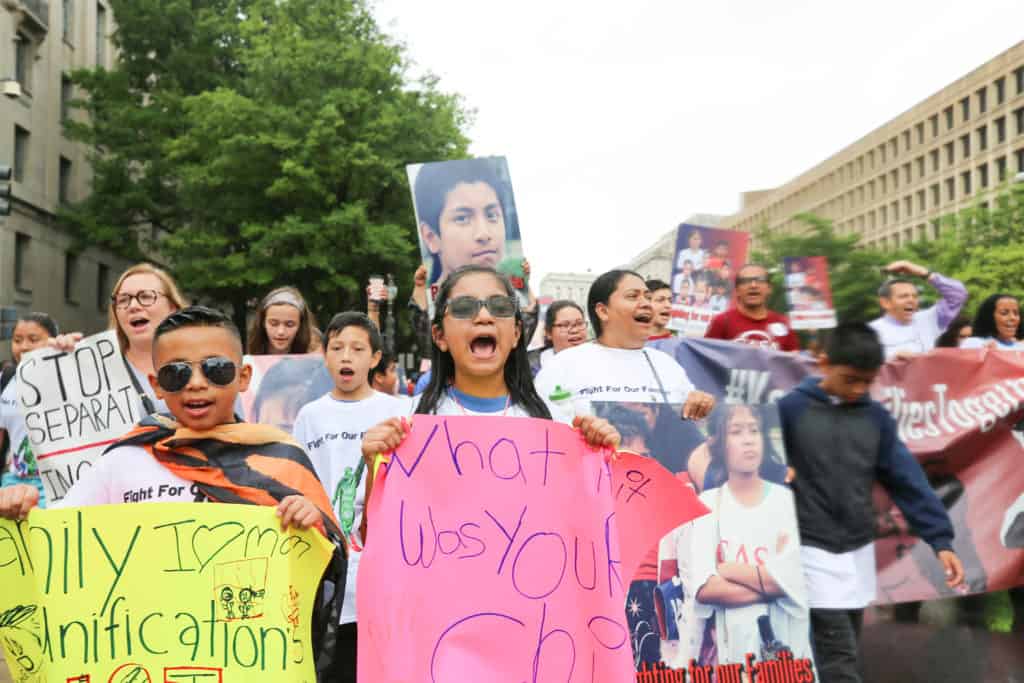 "This is not the first time families have been separated, but it has to be the last," said Jessica Juarez-Scruggs, deputy director of policy for People's Action, who helped coordinate speakers at Saturday's protest in DC and delegations from across the country.  "Everyone I talked to said they feel like history is watching us."