Fossil fuels are killing our planet and our communities. Michael Witten, who used to mine coal in West Virginia, has seen this up close, and that's why he's demanding change now.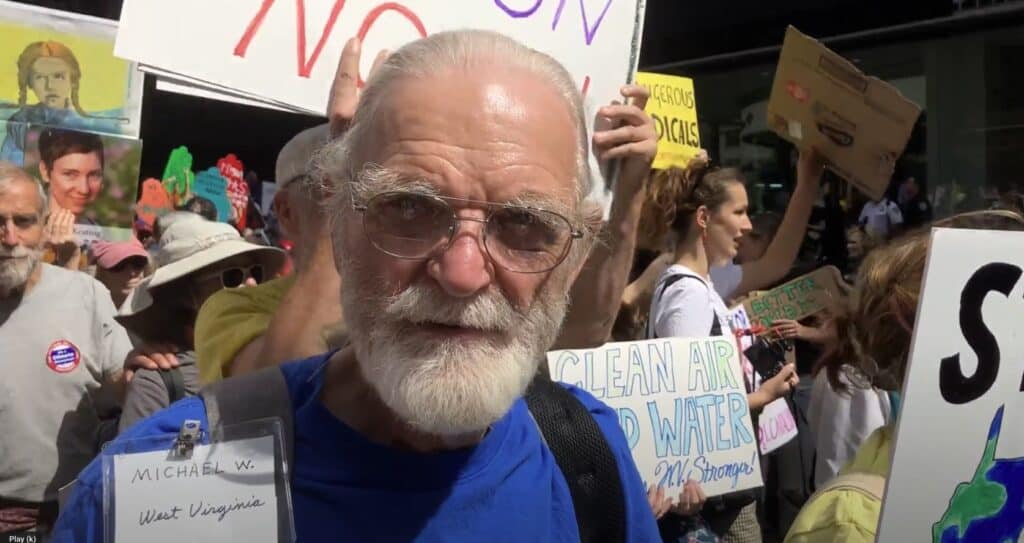 Witten worked in coal mines for more than eight years in West Virginia's Boone County with his brother and father, who died of black lung disease. In September, he traveled with a group organized by West Virginia Citizen Action Group to New York City on the eve of the United Nations Climate Ambition Summit to demand President Biden and world leaders end the era of fossil fuels.
"Our communities in West Virginia are the most affected, so we're the ones who need to see the impact of change," said Colin Street, who traveled with the group from West Virginia University in Morgantown, where he is a freshman. "We want them to understand this is an emergency."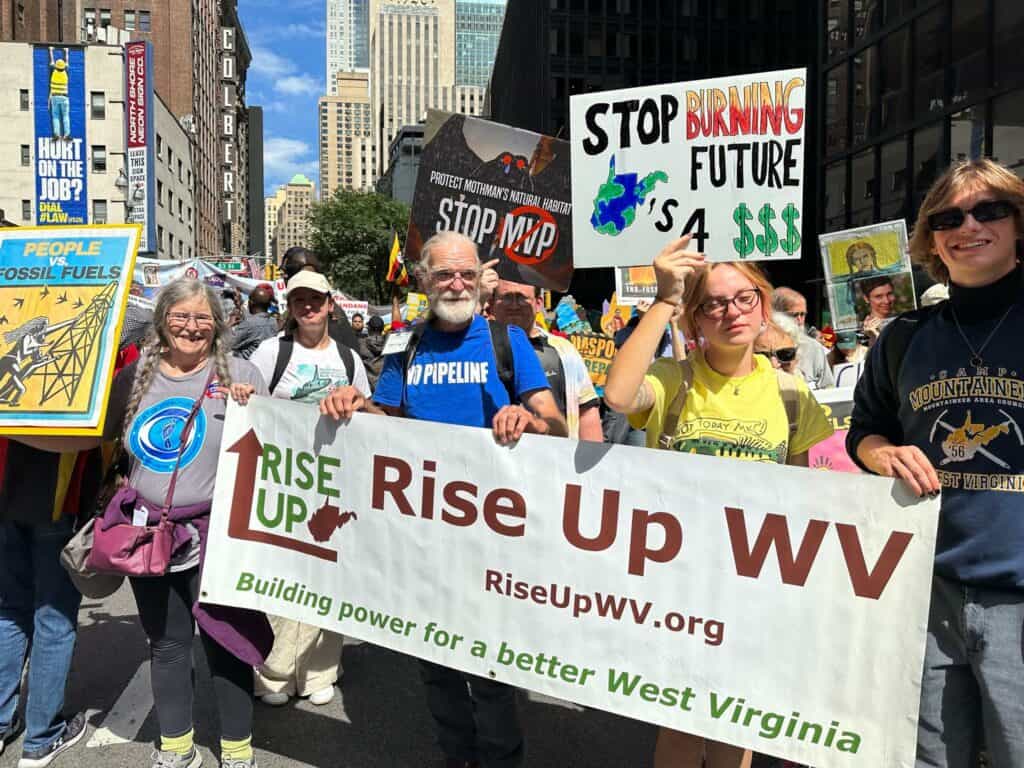 Michael and Colin were among the 75,000 people from all across the country, including People's Action members from Citizen Action of New York (CANY), VOCAL-NY, VOCAL-TX, the New Hampshire Youth Movement, River Valley Organizing from Ohio and Connecticut Citizen Action Group (CCAG), who marched through the streets of midtown Manhattan to demand and end to the era of fossil fuels.
"We demand a change," Rep. Alexandria Ocasio-Cortez told the crowd, at the march's culmination near the United Nations. "It will happen now, it begins today, it is occurring today, and it is because of you."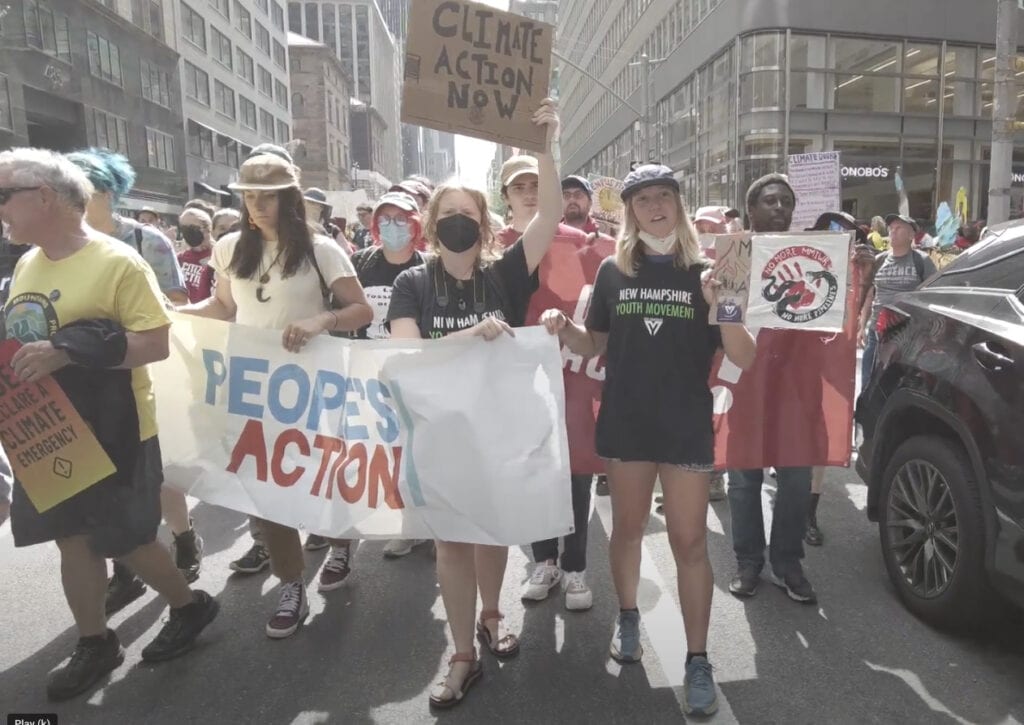 The size of this protest - far more than anticipated - is a hopeful sign a new public consensus is emerging to demand decisive action for our planet. People's Action Institute's People and Planet First campaign has been hard at work to build towards this moment, both in public and behind the scenes.
"I was most inspired by the young people at the march, from little kids and pre-teens with their parents, to high school students, to college students, to young adults," said Bob Cohen from Citizen Action of New York, which organized nearly 200 people from across the state, including students from Cornell University, the University at Albany and Bard College, to join the march.  "It's my hope they will form the nucleus of the much bigger movement we need to counter government half-measures on climate change and corporate greed." 
Last year, People's Action member groups threw down hard through direct action and lobbying to pass the nation's first major federal legislation on climate change – the Inflation Reduction Act, which promises to invest at least $369 billion in renewable energy, pollution clean-up and other environmental solutions.  The IRA is a historic downpayment on a just transition.
If the IRA's investments are implemented in the right way, they can directly benefit Native, working-class and communities of color. Yet we must make sure these dollars are not misdirected towards unproven technologies and harmful industries like carbon capture, which are being promoted as false solutions to our climate crisis.
Groups across the People's Action network are fighting to make sure IRA dollars reach the places and people who need them the most in the form of jobs and infrastructure. Take Action Minnesota is preparing to put solar panels on schools with the IRA's direct pay credits. Iowa Communities for Citizens for Community Improvement (ICCI) is demanding the state's dominant utility, MidAmerican Energy, swap its reliance on coal for wind and solar. 
People's Action groups like these are organizing their neighbors in new ways and forging new relationships with local governments to demand climate solutions now. In the Midwest and Appalachia, we are helping Illinois People's Action, Iowa CCI and West Virginia Citizens Action Group fight against carbon dioxide and gas pipelines. Michigan United and the Progressive Leadership Alliance of Nevada (PLAN) are holding utility and mining companies accountable for skyrocketing electricity bills and pollution, and the harm they do to Native lands.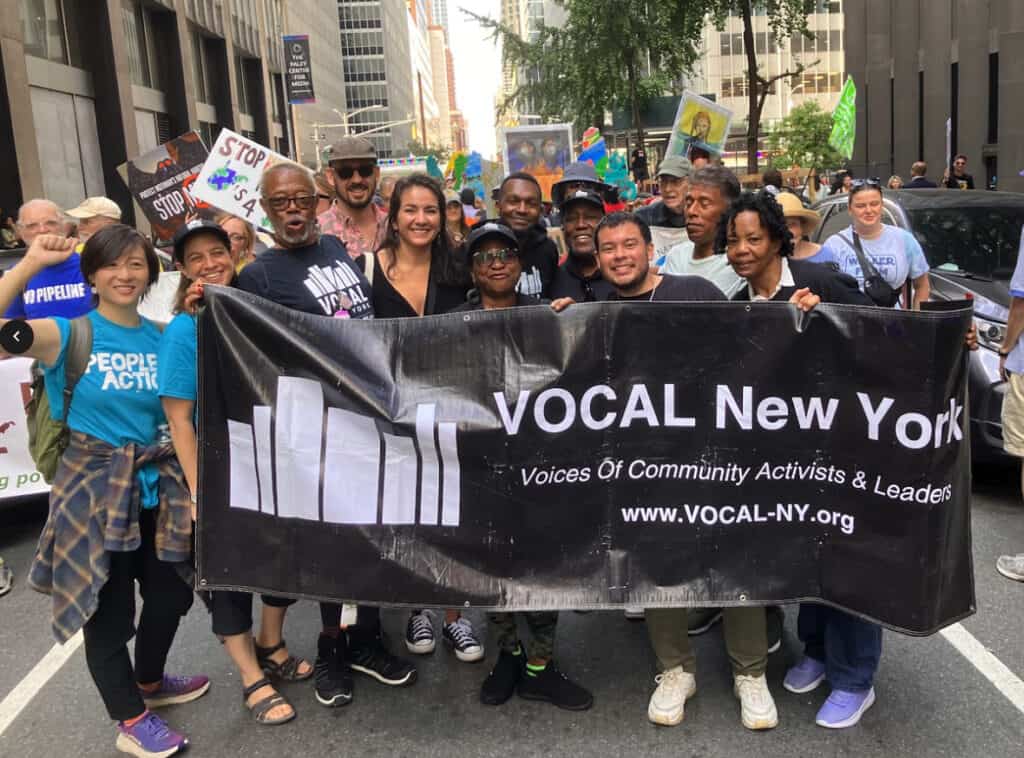 The groups that make up our People and Planet First cohort will gather in Milwaukee this fall to share all they have learned from these fights, and plan our next big push for climate justice. There is no time to wait. We are near the tipping point of irreversible climate change, while two-thirds of our energy in the United States - and even more worldwide - still comes from fossil fuels. That's why, even as we build the path towards a green energy future, we must also push the Biden administration to decisively end our dependence on fossil fuels. 
People are coming together in new ways to demand climate solutions. The United Auto Workers' major recent victory in collective bargaining - forcing General Motors to include battery plant workers in a national jobs agreement - offers fresh evidence that organizing works, and the fossil fuel industry can no longer divide us with a false choice between jobs and a clean environment.
We can, and will, have jobs in a clean environment. Organized people can make the difference our planet needs now. A sustainable future is not as far off as it might seem, and if we organize, we will get there sooner.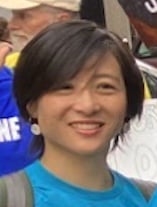 Sophia Cheng is Climate Justice Campaign Director for People's Action and the People's Action Institute