Here at People's Action Institute, we feel the way Jill Murphy, a Michigan schoolteacher who is now a full-time organizer for one of our affiliates, felt when she first joined a deep canvass in her home state four years ago.
A light bulb goes on in our heads when we experience the way conversations bridge divisions that feel impossible to heal. New possibilities open up before us.
Deep canvassing can unlock the power we have to transform our lives, our communities and our society when we come together across differences. This is what all good organizing is all about.
Like Jill, we all have this "ah-ha" moment in our first deep canvass, as we learn how to engage in compassionate curiosity and active listening when we talk with neighbors, and even complete strangers. That's why People's Action Institute is proud to now share what we have learned about this powerful technique with our members, affiliate groups and allies.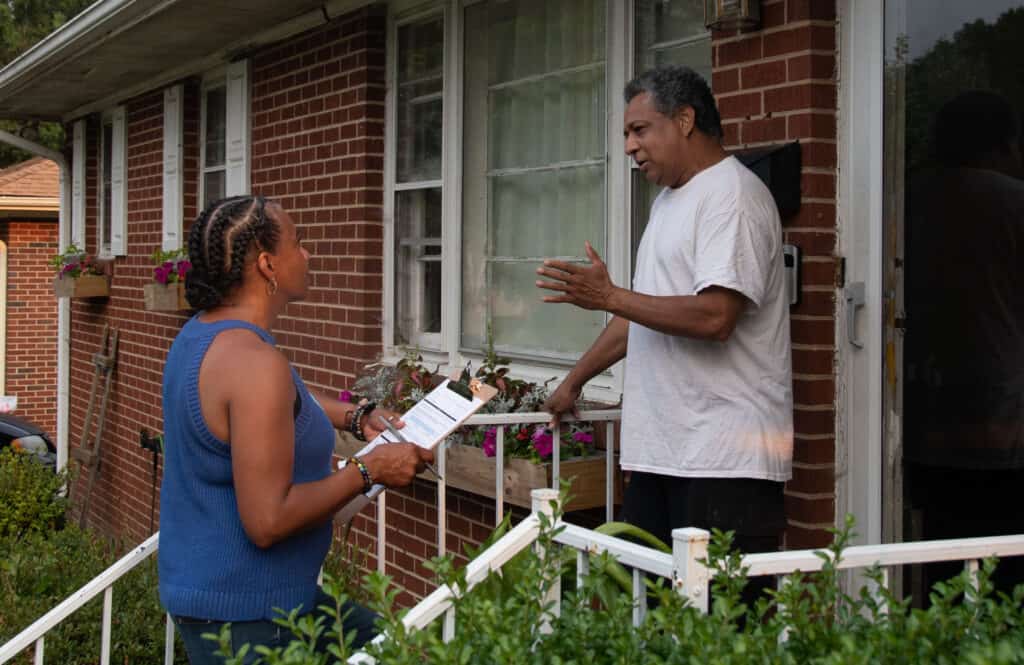 Deep canvassing is simple, yet profound and transformative. It begins with listening without judgment, personal stories and shared vulnerability.  Everyone, on both sides of the conversation, contributes their unique perspective to a successful deep canvass.
For Sulma, it's as a Salvadoran immigrant to Kansas who now organizes to build power with and for people nationwide. For Eboni, it's as an African-American who organizes in and around her home base of Philadelphia to help teachers, parents and youth advocate for systemic change.
In 2021, People's Action Institute partnered with deep canvass pioneers and co-founders of the New Conversation Initiative Ella Barrett and Steve Deline to launch the Deep Canvass Institute (DCI). Our goal was to share this simple yet powerful tool with thousands of individuals and hundreds of allied organizations across the country. 
Leading up to this launch, People's Action Institute ran deep canvass experiments on health care and immigration in 2019 and 2020, so we already knew this is a powerful and effective tool which makes campaigns successful and wins over hearts and minds.  
We believe deep canvass will have the broadest impact if we share it generously across our movement for social justice, and that's why we started the DCI.  We want to go wide, but we also want to go deep, to strengthen and grow our affiliates' bases at the state level and test different aspects of this powerful methodology in key places across our network.
We partnered with our affiliate TakeAction Minnesota to train volunteers in Minneapolis, where residents were fearful after the murder of George Floyd by police in 2020. As reported by The New York Times, the scripts they developed together were incredibly successful: 41 percent of the people canvassed reported an increase in their support for structural reforms to support community-driven public safety and police reform.
We also partnered with Missouri Jobs with Justice, United Vision for Idaho and Showing Up for Racial Justice (SURJ) in Georgia for an experiment to help restore faith in democracy. In a climate where 48 percent of voters are susceptible to disinformation about the 'Big Lie' that there was fraud in the 2020 election, we engaged participants around their mistrust and fear of removing barriers to voting. By the end of this deep canvass, a majority reported they would "allow all Americans to vote by mail," refuting one of the key tenets of 'Big Lie.' Ten weeks later, participants remained supportive of this view.
And in North Carolina, after a decade of infighting, the state legislature passed Medicaid expansion after our deep canvasses about universal healthcare  this March. The Washington Post credited this victory, which is expected to provide health care coverage to more than 600,000 working-class people, to "grass-roots pressure" in rural areas by groups like our affiliate Down Home North Carolina.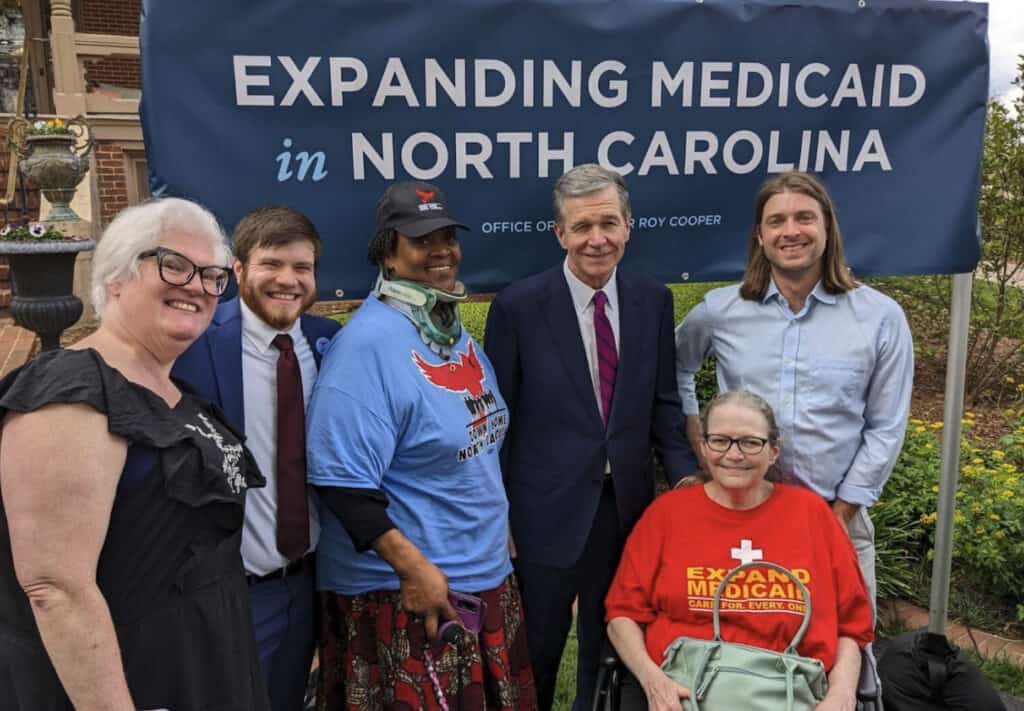 These are just three of the dozens of campaigns that People's Action Institute, through the Deep Canvass Institute, has supported with training, script development and skill-building over the past two years. And while these campaigns are powerful in their outcomes, we are just as excited that these results have been closely followed and verified by academic researchers, including Joshua Kalla of Yale and David Broockman of UC Berkeley.
This means we now know, in facts and figures as well as on-the-ground experience, that deep canvassing changes hearts and minds about divisive issues for the long run. We are excited to share these learnings in our most recent report. These results confirm that deep canvassing is teachable, replicable, and can be adapted to a variety of issues, places and identities.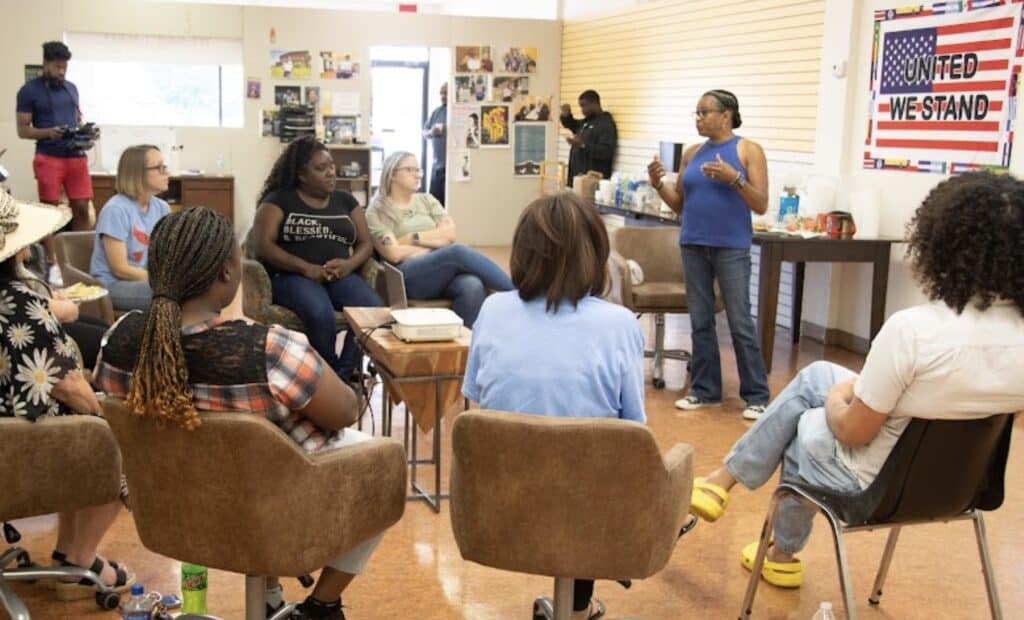 Over the past two years, 1,534 people have participated in our intensive training course. 229 organizations have sent staff and volunteers to Deep Canvass Institute trainings, and 117 of these have completed our Training for Trainers course to prepare them to share these skills where they live.
Deep canvassing is not a magic bullet for social justice - nothing really is. Real social change takes rigor, discipline, and the full set of tools every organizer needs, which is why People's Action Institute has launched an Organizing Revival to strengthen these skills across our network and across the country.
When we combine the innovations of deep canvassing with other proven elements of strong organizing, we can change hearts and minds and also help create the conditions organizers need to win on our issues, in a way that builds the long-lasting, sustainable power and infrastructure we need to expand our movement and make meaningful change at the local, state and national levels.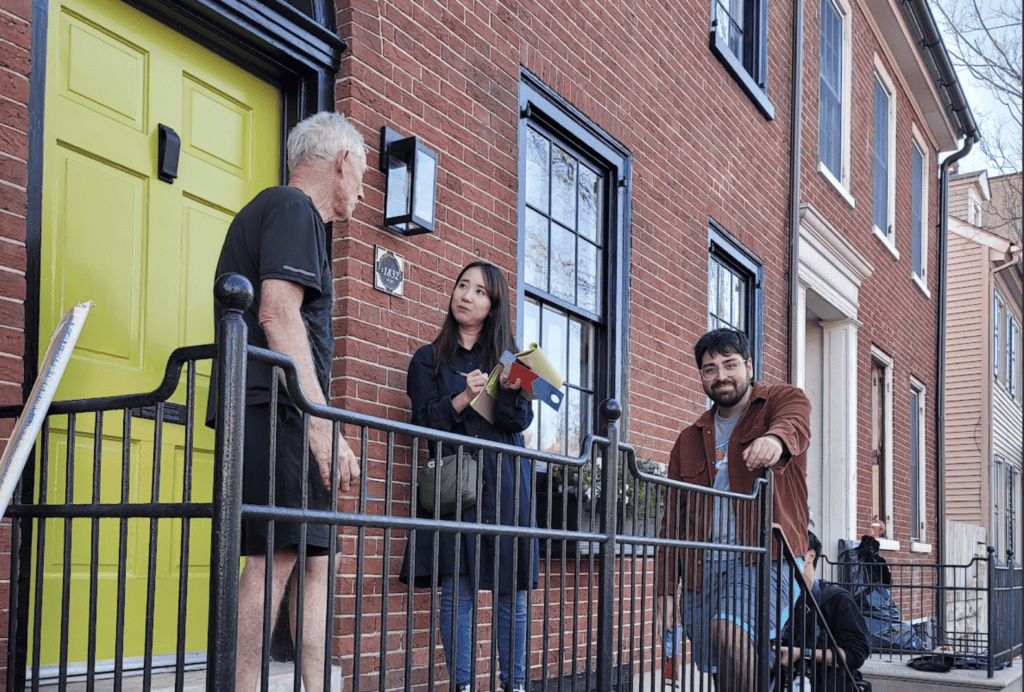 As we look ahead, grounded in our experience and evidence, we will launch a new Program Design Series so those eager to start deep canvass programs can make them more effective. We've also welcomed 21 individuals and organizations from across our movement into a new Advanced Community of Practice, so those currently running deep canvass programs can participate in advanced workshops, share best practices and support their peers.  
Deep Canvassing is a key component of our Organizing Revival, because time and again, deep canvassing shows us that when everyday people come together, they can do extraordinary things. As we enter this new phase of our work, we will use it to build base and organizational infrastructure across our network.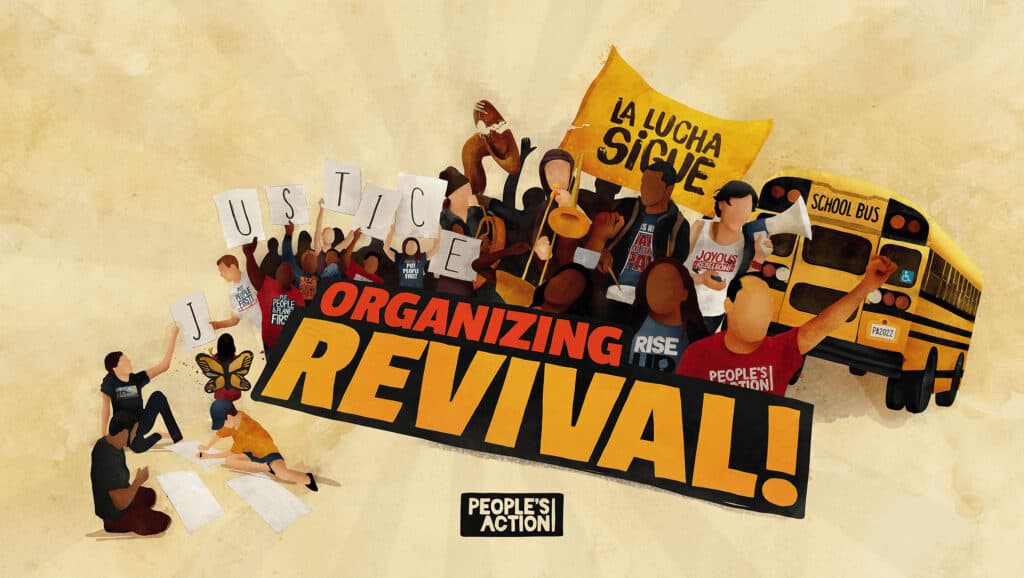 Want to join us? Sign up for our Deep Canvass Institute 101, a three-session, hands-on training which dives into the key skills involved in having a deep canvass conversation.
Not quite ready to commit to a full training, but want to learn more? Join us for our one-hour Introduction to Deep Canvassing on October 24, to discover what deep canvassing is and how it works. 
We will both be there to welcome you! And visit our website to learn more about next steps in the Organizing Revival.
Eboni Taggart & Sulma Arias
DCI Program Director and Executive Director, People's Action Institute