Ever since the passage into law of the American Rescue Plan, Infrastructure Investment & Jobs Act, CHIPS Act and Inflation Reduction Act, here's what I say to friends and family whenever they bring up a problem we all know needs to be fixed right now.
"Do you know there's money to fix that problem?"
That's because there is $4 trillion on tap for communities through these programs.
$4 Trillion. On the table. Right now.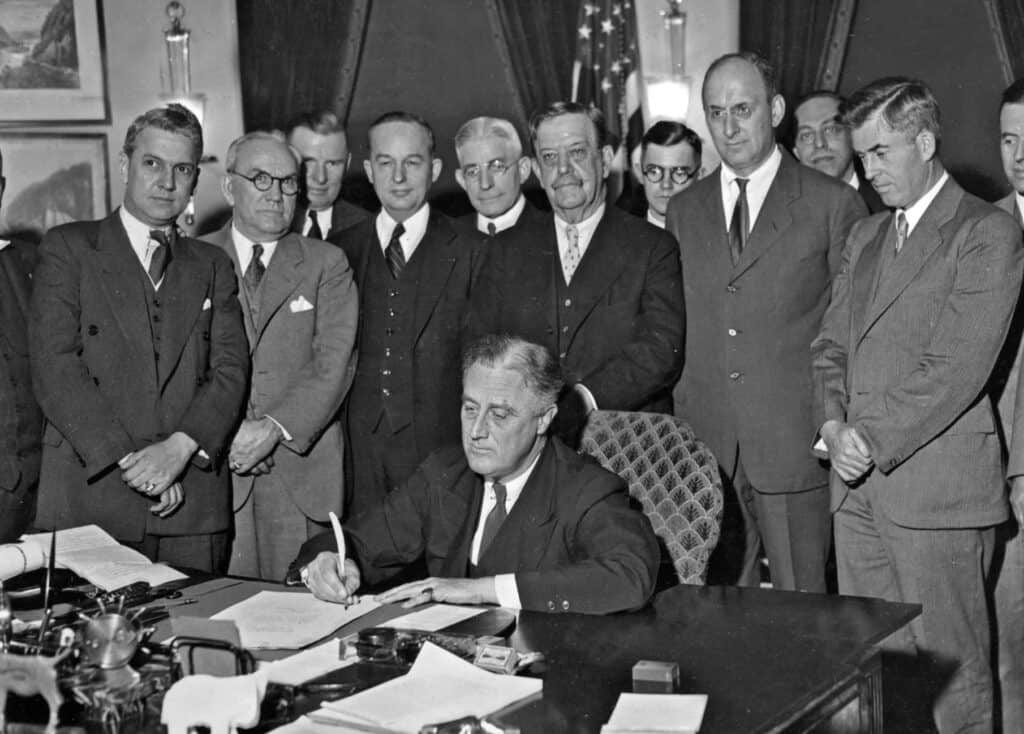 That's more than four times the size of Franklin Roosevelt's New Deal, which led the country out of economic ruin in the 1930s, and eight times the size of Lyndon B. Johnson's Great Society, which fought racial inequities with jobs and education and offered universal healthcare to the poor and elderly in the 1960s.
Achieving goals on this scale won't be easy, but at People's Action, we believe it is worth it. Our Executive Director, Sulma Arias, recently shared why she feels this is one of the best times to be an organizer, and I agree.
Unlike during the New Deal, when federal agencies such as WPA & the CCC would show up in towns ravaged by the Great Depression to create jobs, build bridges, and plant trees, it's now up to communities to claim these opportunities and overcome roadblocks thrown up by Red-State legislatures. This moment will only become our New Deal if we make it so. This moment needs organizers like us.
That's where People's Action comes in, through our Leveraging Federal Funds work. We are well-positioned to help member groups cut through red tape so they can identify and make the most of federal opportunities.
We want to elevate how each opportunity can lead to the next, so that together, we advance towards our long-term goal of a democracy that works for all of us, with sustainable jobs in a clean economy.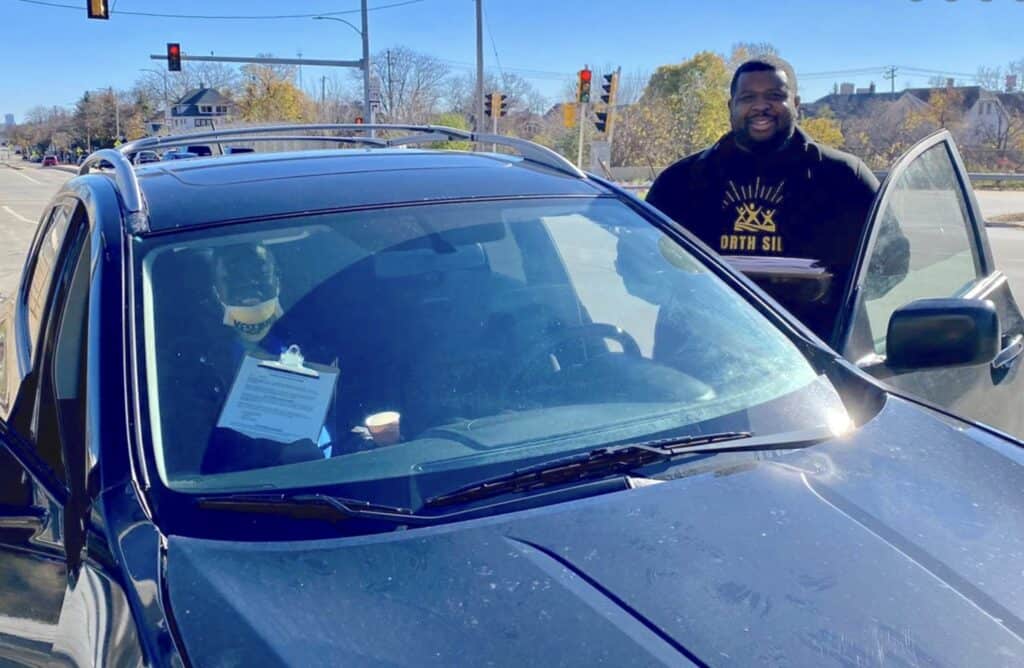 These federal funds will only reach and make an actual difference in people's lives if they are administered through local initiatives created by trusted and knowledgeable local organizers. Fortunately, that's exactly who People's Action and our member groups are known for: building trust and laying the foundation for moments such as this one.
Rafael Smith is the very embodiment of a trusted organizer, through his commitment to transform his hometown, Milwaukee. Rafael is Civic Engagement Program Director and North Side Rising Organizer for Citizen Action of Wisconsin, and I spoke with him recently to learn more about how he and CAWI hope to make the most of these federal funds.
"My goal is to restore what was lost, what was stolen from us," Rafael told me. "Why can't we be at the forefront of the Green Economy, to completely redefine what it looks like for a midwestern city to be at the forefront of reindustrialization?"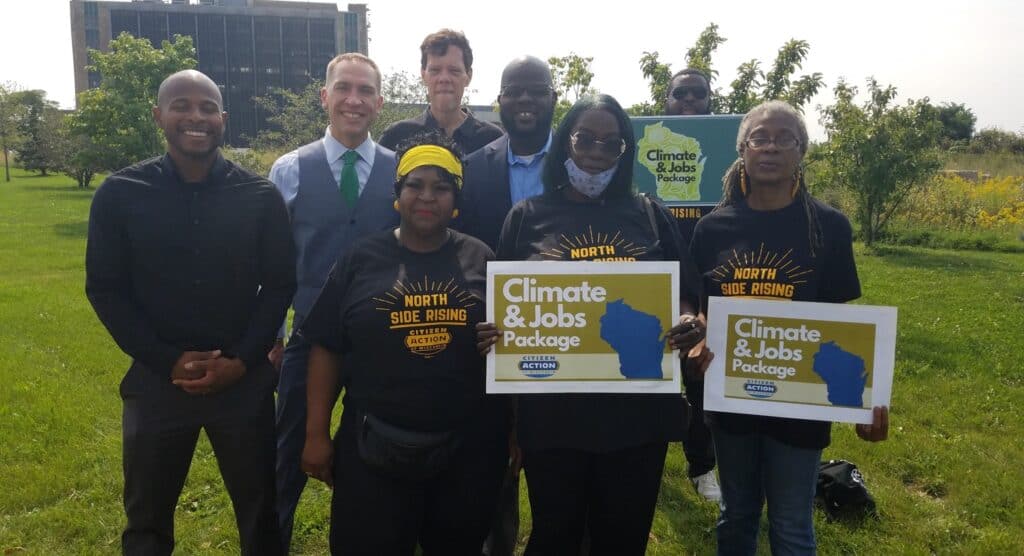 Reviving Milwaukee is deeply personal to Rafael: his grandfather, James Smith, moved there from Mississippi as part of the Great Migration of African Americans from the Deep South. James found a good union job at the A.O. Smith automotive plant. He worked there for 35 years, earned a pension and was able to buy a comfortable home on Milwaukee's North Side.
All of that changed, Rafael explained, in the 1980s when the neoliberal policies of President Reagan gutted the industrial Midwest and sparked an exodus of capital and jobs from cities like Milwaukee. "By the time my father came around, there was nothing left for him."
"They were closing up factories and replaced them with prisons," Smith said. "They divided us by race, and the only people who benefited from deindustrialization were the ones who could take money overseas."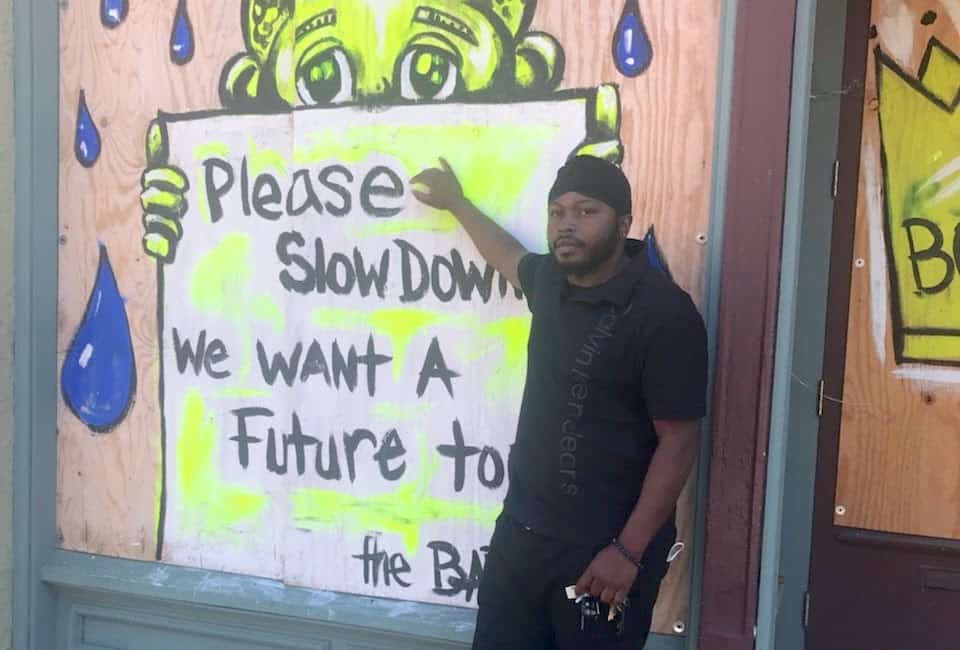 Rafael said Black, working-class neighborhoods like his own lost more than jobs with deindustrialization: they lost hope. In Milwaukee, pedestrian deaths have spiked as car thieves speed down city streets in dangerous joyrides, creating a public safety crisis.
Milwaukee's first response was to boost funding for police. But that's the wrong approach, Rafael says, in a city that already spends half of its annual budget on law enforcement. So he and Citizen Action of Wisconsin stepped up to find a better solution. They found this solution the way all good organizers do: by knocking on doors to hear what matters most to people, meeting them where they are at.
They call their plan "Complete Streets": to enhance public safety by increasing public transport and reengineering city streets to make them safer, bumping out curbs and creating pedestrian zones, following the successful examples of cities like Vancouver, Chicago and Amsterdam.
This increases street safety and improves air quality, so holds Wisconsin and Milwaukee accountable to the climate goals of the Paris Accords, which they endorsed after the U.S. pulled out of the agreement in 2019.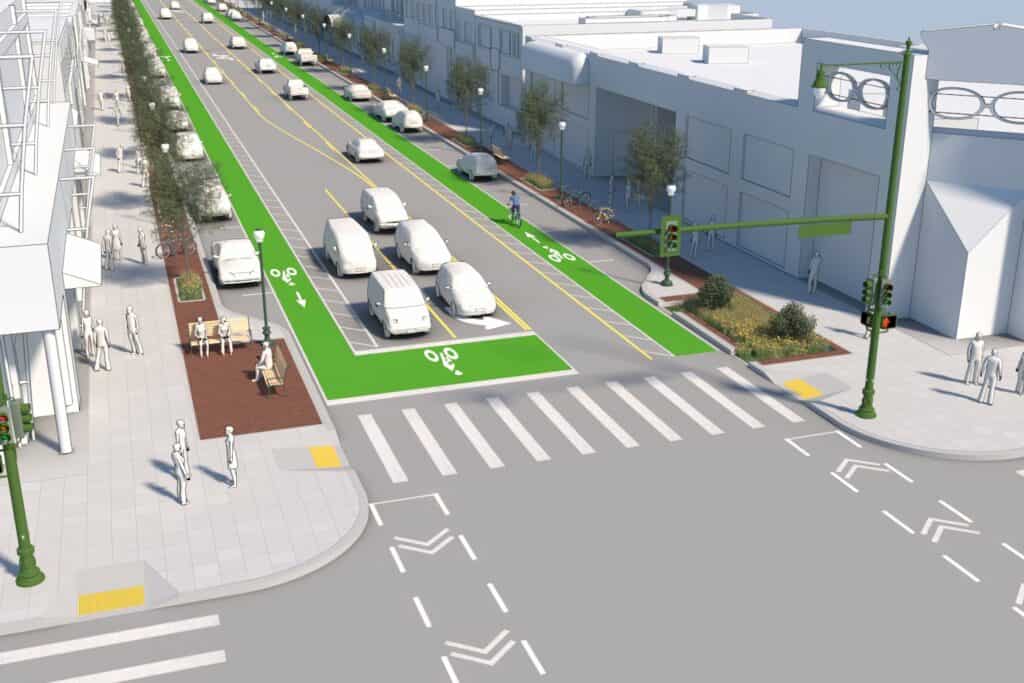 CAWI and Smith brought their concerns to city officials in 2019, which helped prompt the creation of city and county task forces for street safety, weatherization, jobs and equity. CAWI participates in these task forces, which gives community organizers a voice in how federal funds will be spent as they come online.
 "You've got to have a plan, " Smith says. "Organizing is political self defense."
 Smith and CAWI's plan is to use these federal opportunities like building blocks: Wisconsin Governor Tony Evers has pledged up to $4 million in ARP money to improve street safety, and there are as much as $5 million in ARP funds on tap to fund the weatherization of homes. This may, in turn, unlock future opportunities for as much as $90 million in environmental justice grants.
The key to success with these funds, Smith says, is deciphering and making the most of each opportunity. That's why a key victory for CAWI was ensuring that $200,000 of the city's allocated funds will go to grant writers, who will help identify and apply for opportunities for funding as they emerge.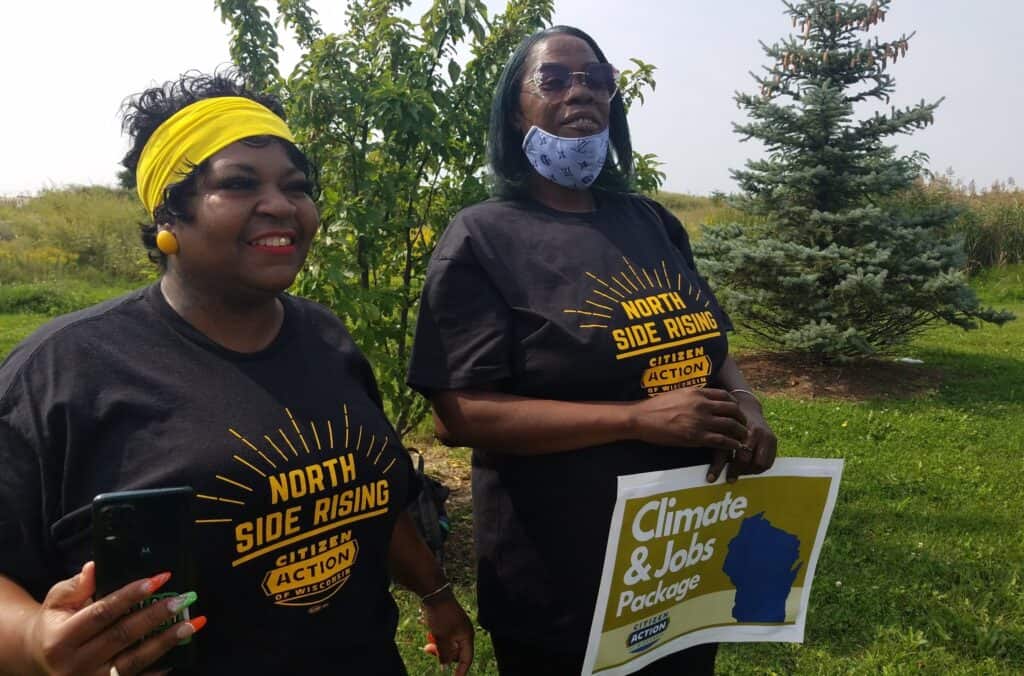 "People's worst moments come out when you're fighting over crumbs, and that's what we've been doing for 40 years," Smith says.
 "What I want to restore is the American Dream - our American Dream," Smith told me. "We need to move from a scarcity mentality towards abundance, with some real money, to show that not only can government work for people, but we can stay where we are and thrive."

Ann Pratt is Senior Campaign Strategist for Leveraging Federal Funds at People's Action.