It's been a long road, but we've traveled it together. On the sixth anniversary of Hurricane Sandy, New Jersey Governor Phil Murphy joined members of the New Jersey Organizing Project to announce what we hope will be important steps towards finally bringing all of our families home on the Jersey Shore.
Standing with Senators Cory Booker and Bob Menendez, Rep. Frank Pallone Jr. and other elected officials, NJOP member Doug Quinn – who is himself still not home – thanked Governor Murphy, and reminded all of those gathered that much remains to be done.
"We are hopeful that this new $50 million dollar program to help people cross the finish line and freezing, reducing and eliminating clawbacks will give families more hope, more opportunity and more stability. We've fought long enough and families have been through too much," Quinn said, as he introduced the governor.
"We cannot stop until every family, in every impacted community, is once again able to walk back through the doors of their homes," Murphy told the crowd gathered at the Union Hose Fire Company station. "There's 56 in Union Beach alone; that's 56 families still waiting to write the end of their Sandy story."
NJOP's Sandy story was born out of suffering, but it has made us stronger – as individuals, and as a community. Indeed, at the NJOP we have discovered how much stronger we can be when we stand together - and organize.
Just two weeks, ago, on October 13, we gathered in Manahawkin for our first annual convention to talk about our shared priorities: full and fair storm recovery for every family, preparing for the next storm, and the fight to keep healthcare affordable.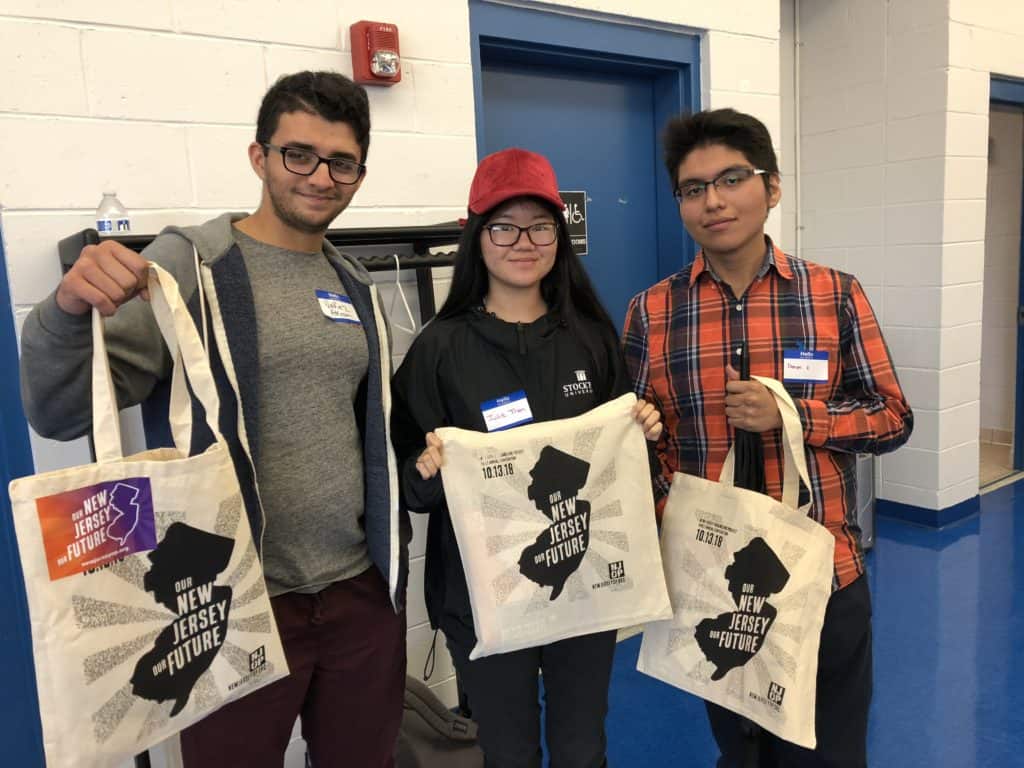 We talked about how we had learned that the state is sitting on $1.2 billion in Sandy recovery funds. We also talked about how to make the right choices in upcoming elections, and how to hold our elected officials accountable.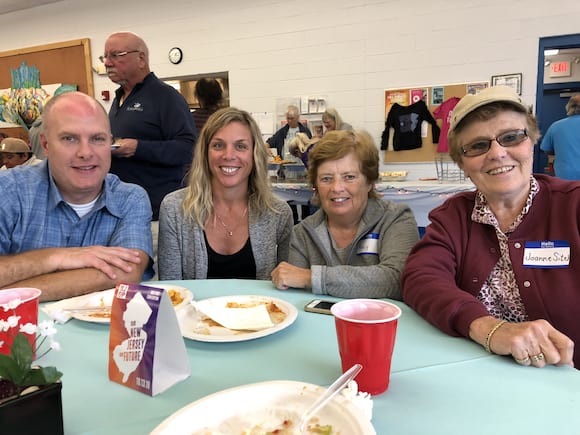 We shared with each other about our struggles with the problem-fraught RREM program, the injustices of the National Flood Insurance Program, the need for rental assistance and the clawbacks – letters that Sandy survivors received in the last days of the Christie administration demanding they repay what they had been told by the state was grant money to get home.
"There are people here today who haven't even been able to even start rebuilding because they don't have enough funding, and others who thought they were finished, even though they followed the rules and did all they were told, the state wants back tens of thousands in grant funds," said Quinn.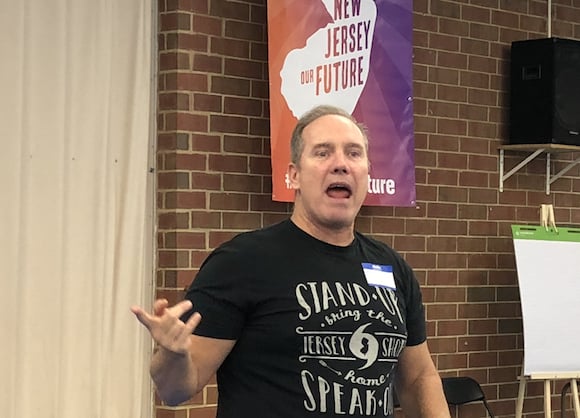 That same day, dozens of NJOP members wrote letters to Governor Murphy, asking him to take action to address these urgent issues, and to start to disburse some of the $1.2 billion in Sandy recovery funds that are still in state hands.
Not long after we sent those letters, we got word from Governor Murphy's office that there would be some good news coming for Sandy survivors on the six-year anniversary of the storm.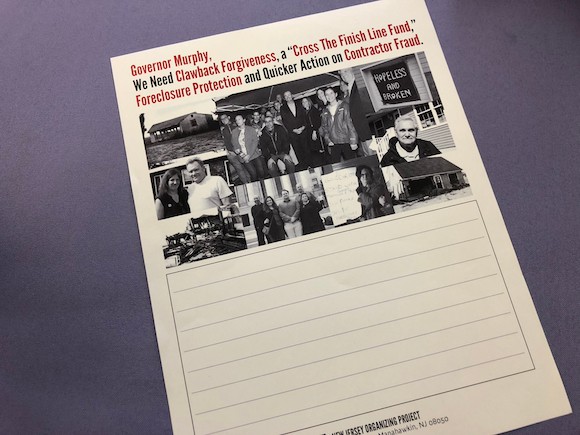 So we thank Governor Murphy - first for meeting with us as a candidate, then for following through on his promises to act with these two important new programs: $50 million dollars in zero interest, zero penalty loans to act as a cross the finish line fund for families who have exhausted their grant monies and are stuck without enough to finish the job, and a freeze on clawbacks and a process for homeowners who received clawback letters to have them reduced or forgiven based on need.
But most of all, we thank our members – for coming together in our darkest days, then sticking together until we achieved what many said was impossible. We thank you for standing with your neighbors, and for coming together to create NJOP. This victory belongs to you. Thank you for believing in grassroots power. We couldn't have done it without you.
There's still more to be done. Who's going to do it? We are. If there's anything Sandy taught us, it's that when we stand together, we are powerful. And whenever we make moves forward - like on the foreclosure bill - we have to keep everyone's feet to the fire, so there are no problems with the implementation.
We don't have all the details yet, but we know that today, we took a big step forward. We also know that all of us, together, will make sure this gets done and helps as many families as possible.
Thanks for all you do. Today, we are more hopeful than ever.