The center of power in New York government has shifted in a big way as six incumbent State Senators who were part of the Independent Democratic Conference - a group of Democrats who aligned with Republicans to keep a lock on the State Senate - lost Democratic primary campaigns to community candidates with serious progressive commitment.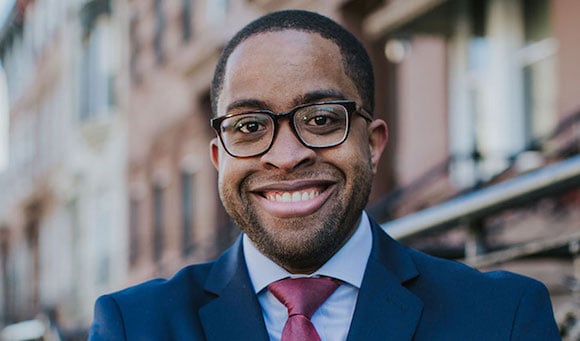 Congratulations to our endorsed candidates Jessica Ramos (13th), Zellnor Myrie (20th), Robert Jackson (31st), Alessandra Biaggi (34th), and Rachel May (53rd) defeated five incumbents who had been allied with the Republicans and were blocking progressive legislation for years. And to John Liu (11th), who beat a sixth IDC incumbent. Endorsed champion Julia Salazar (18th) also won a stunning upset in Brooklyn. This puts us within striking distance, finally, of a statehouse that is truly responsive to the needs of our communities.
The victories in these State Senate races, and the sheer volume of votes cast for Cynthia Nixon and Jumaane Williams in their bids for Governor and Lt. Governor, are a sign of changing times. Now and in the future, we have real progressive candidates who know and will stand up for their communities, for what people want and need.
And in response to these candidates, New York voters are stepping up to say it's time – finally - for real change in the Empire State, not just lip service to progressive values. It's time for an end to the bought-and-paid-for era of corporate Democratic politics and politicians in our state.
We join our sister organizations and fellow People's Action affiliates VOCAL-NY Action and Community Voices Heard Power in celebrating these victories, because we know they represent the kind of shift in politics that our members have been working toward for so long, all across New York State. Our groups, along with New York Communities for Change and Make the Road Action, all worked together as part of the Working Families Party coalition to recruit candidates, build a grassroots army and demand a bold progressive agenda for New York.
That's why Citizen Action members knocked on over ten thousand doors, made tens of thousands of phone calls, and held dozens of events during this primary season, from the five boroughs up the Hudson Valley to the Capital District, in the Southern Tier, Rochester, and Western New York.
We're proud to have been a partner with Cynthia Nixon, who fearlessly called out Andrew Cuomo for his beholdenness to billionaire campaign donors, his refusal to raise taxes in one of the wealthiest states in the country, and cozy relationships with the Republicans and Democrats in Name Only who've allied with the GOP to stymie the change our communities need.
Indeed, Cuomo adopted a series of progressive positions – on public housing reform, marijuana legalization, and enfranchising people with felony convictions – only after Nixon ran on them. She's been so effective that there's now a name for this: "#TheCynthiaEffect."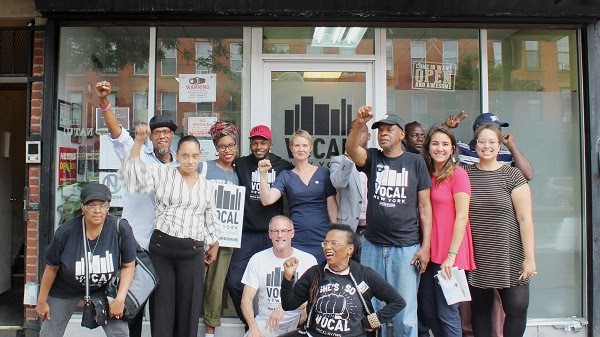 Last night, Jumaane Williams came within striking distance of ousting the incumbent Lt. Governor despite being massively outspent. That's because he is the real deal. Time and again, he's put himself on the line for his community, facing arrests to stop the deportation of immigration activist Ravi Ragbir, and to protest Trump's nomination of corporate shill Brett Kavanaugh to the Supreme Court.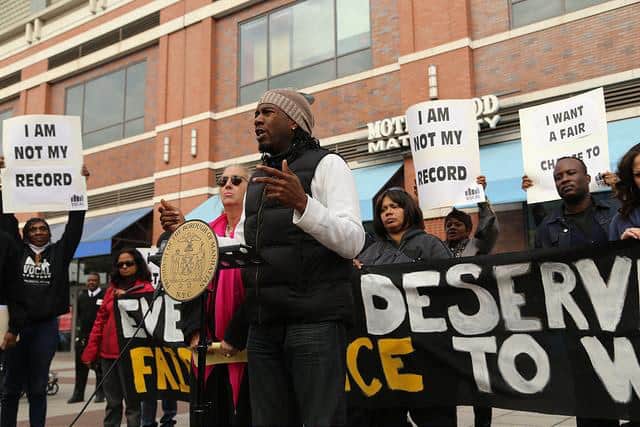 Together with People's Action, the Working Families Party and community groups, Cynthia and Jumaane built a campaign of unprecedented grassroots power that won't go unnoticed - and isn't going away. This grassroots energy, along with the new, young, progressive members of the State Senate, will shift the priorities in Albany in a big way come January.
Starting on day one of the next legislative session, we'll be in Albany to say the era of corporate control over New York politics is over. We'll fight to make sure there are laws that keep big money interests from controlling politics in New York State. We'll shift power back to communities, where it belongs, and away from real estate developers and Wall Street.
During this campaign, we've felt the ground move beneath our feet. These campaigns have changed public opinion of what it means to be progressive. Most New Yorkers believe that health care is a human right. That housing and a living wage are, too. That our criminal legal system needs to be transformed so it works for Black and brown people. That we have to be way more aggressive in protecting our planet. And that every New Yorker should have an equal voice in our democracy.
With this wind in our sails, we won't rest until we have a New York that works for all of us.