Mark Feuer, the Los Angeles City Attorney who helped hold Wells Fargo accountable for creating millions of fake accounts without customers' knowledge, now warns against efforts by the Trump administration and Congress to dismantle the Consumer Financial Protection Bureau.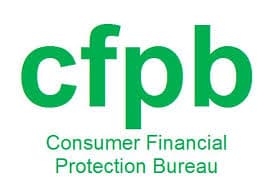 "I'm appalled at the spectacle of the House attempting to dismantle or at least severely diminish the CFPB," Feuer told CNNMoney in a recent interview. He was referring to a bill disingenuously called the CHOICE Act, which would neuter the now-independent CFPB so that it no longer serves as a watchdog against the predatory practices of financial institutions.
People's Action is asking for signatures on a petition calling on Congress to vote "no" on the CHOICE Act, which in expected to come up for a vote in the coming weeks.
Feuer explained in the interview that the CFPB played a crucial role in investigating reports that Wells Fargo employees were fabricating accounts under pressure to meet sales quotas. Those fake accounts, in turn, showed up in financial reports that helped Wells Fargo boost its stock price and, as the stock price rose, executive earnings.
"It's true we brought the case in the first place" in response to a 2013 Los Angeles Times exposé, Feuer said, "but our collaboration with the CFPB enabled there to be nationwide relief for Wells customers."
That included $5 million in refunds to consumers who were assessed fees on the fake accounts and changes in sales practices at the bank. The bank also had to pay $185 million in fines, and did away with the sales quotas that led to the creation of the fake accounts.
You would think that a House of Representatives that is answerable to consumers vulnerable to what Sen. Elizabeth Warren calls the "tricks and traps" big banks, predatory lenders, and debt collectors use to take billions of dollars out of their pockets would consider the CFPB to be a hero.
But that House of Representatives does not exist. The majority of the House is instead answerable to the very tricksters who want free rein to game the system and line their pockets. Republicans love the campaign donations they get from Wall Street bankers, payday lenders, and hedge fund managers. They are literally itching to destroy the CFPB and let Wall Street go wild.
After the big banks crashed the economy in 2008, people took action and won reforms to rein in Wall Street abuses. A big part of that was establishing the CFPB, and structuring it so that it isn't a punching bag for a Congress and White House drunk on big-bank financial contributions.
The CFPB is the first federal financial watchdog whose entire job is making sure Wall Street can't get away with the tricks and traps that bleed millions out of our pockets. The Bureau has recovered $12 billion dollars in ill-gotten gains for over 27 million people ripped off by the predatory financial industry.
It is no wonder that gutting the CFPB has been a top priority of the Republican Congress from the beginning. And with all of the scandal now consuming Washington, it would be very easy for Congress to get away with this – unless we "stay woke."
That's why we have to get loud about what Congress is doing here.
We've derailed Wall Street's agenda before and, if we stand together, we can stop them again. But that means we need to stop the CHOICE Act dead in its tracks.
Tell Congress: You work for us, not Wall Street. We need our government to do more to rein in payday lenders and Wall Street bankers, not give them a free pass to crash the economy again. Say no to the CHOICE Act. Say yes to an independent CFPB.