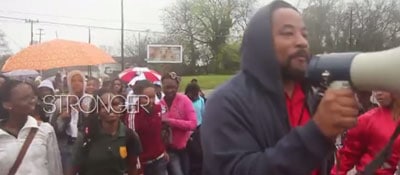 The AFL-CIO has made this great video, And Now For Your 1 Minute Of Inspiration — How Change Happens.
[fve]http://youtu.be/FSA5VWgp0XI[/fve]
The following is from the website where I found this:
"Collective action — the art of working together with others to achieve a common goal — is as old as human beings themselves. Though it's sometimes a challenge, if we hope to change things for the better in our personal lives, at work, in our communities, and in our political systems, that's the starting point.
Check out the AFL-CIO's Stronger Together site, where anyone can join the labor movement."
P.S. Also take a look at Upworthy's Workonomics page.